Application Notes – Glitter Effects | AVKO Ltd – Specialist Coatings
How to obtain the desired glitter effects with AVKO Specialist Coatings and Professional Paints.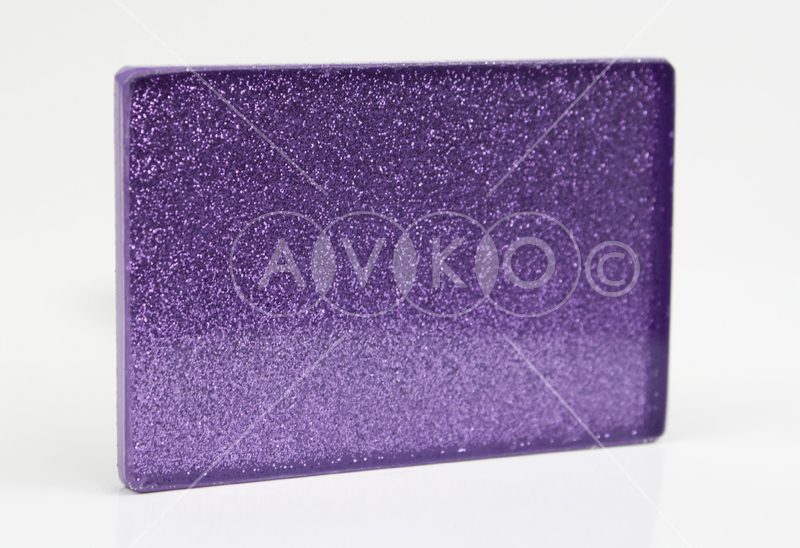 Glass to be cleaned using Avkote Glass cleaner. Ensure the surface is spotless and thoroughly cleaned ready for application.
Surface is ready for glitter to be applied.
Separate guns and stirrers etc are needed due to the glitter's tendency to contaminate, as they contain silicone
Stir thoroughly before use. Application needs to be fast as the heaviness of the glitter makes it sink to the bottom of the lacquer in a sediment fashion. To avoid this you need to ensure the glitter is suspended in the clear coat at all times.
You need to apply 2 coats in different directions. The second coat at 90 degrees to the first.
Spray on a horizontal surface not vertical due to movement and running of the glitter down the glass.
You need to allow 20-30 mins for the glitter to dry.
The colour backing can then be applied as normal, however contrasil needs to be added to the GP to avoid separation and reaction to the glitter. You will only require 1-2% contrasil per 1 ltr of GP.
You will need a few attempts to achieve this new specialist effect.
For More Options
Contact a member of the Avko Team for more advice or to enquire about pricing.
Click here for all our other guides and application tutorials.
For video tutorials, click here.