AVKO Coronavirus Statement:
As of Monday 18th May AVKO Limited is open, manufacturing, supplying and distributing paint again to our customers. We are operating with limited staff therefore delivery times may be longer than next day. As your paint manufacturer we understand the important role we play in your business and we appreciate you bearing with us during this time, whilst we aim to maintain our current delivery times.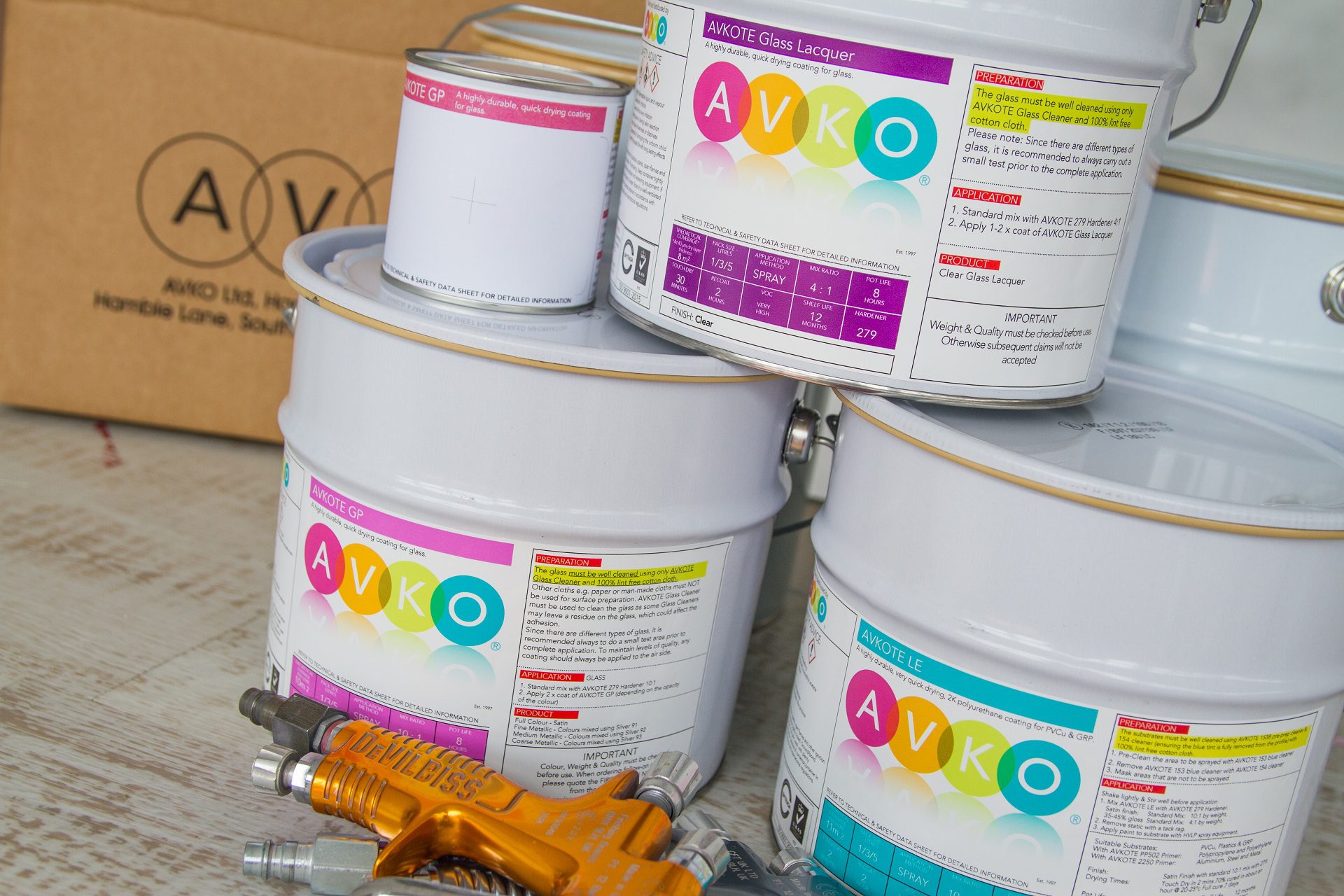 Welcome to AVKO Your Specialist Paint Manufacturer
---
The UK's market-leading paint manufacturer of AVKOTE specialist coatings for plastic, glass, metal, wood, PVC, ABS, kitchens & furniture
Looking for a paint supplier?
Specialist Manufacturer of paint for glass
Paint for PVC and Plastic Substrates
AVKO has been manufacturing paint since 1997, over the last two decades we've become the specialist business we are today
Our paints are ideal for plastic, glass, metal, wood, PVCu, UPVC, PVC, ABS, kitchens, furniture etc.
Our paints are safe and chemically cured-means you don't waste your time and money on baking off.
We're a proud UK-based, market-leading paint manufacturer.
First class customer service and on-going technical support for all our paint products and services.
AVKO stands for quality and service.
Painting process made simple with one coat application and no need for primer.
An extensive collection of over 15,000 brush and spray paint colours.
We manufacture, supply and distribute all our paint to the whole of the UK and Ireland.
All our paints are spray applied.
Browse All of Our Products
View our extensive range of products which are suitable for application onto plastic, PVCu, glass, metal, wood, kitchens, furniture and much more.
Stay up to date with AVKO on Facebook