Paint for Glass
We are an industry-leading specialist paint supplier, providing quality products including those for glass and acrylic sheets. Based on the South coast near Southampton we have been distributing our products for over twenty five years with ISO certification 9001:2015 since 2002.
Contact us to find out more
FAQS
Looking for glass paint for kitchen splashbacks, glass panels, acrylic sheets and more?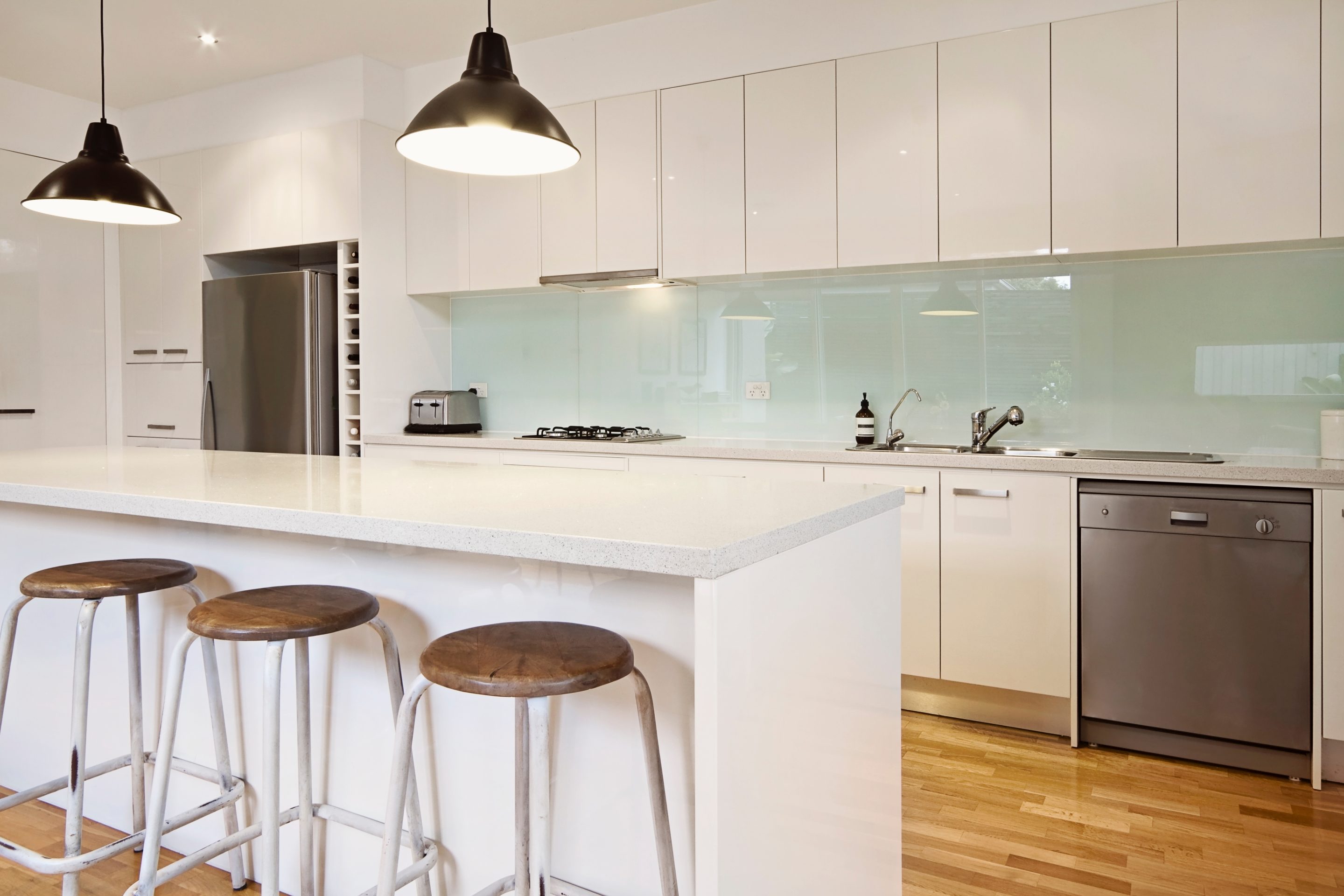 Our paint for glass is available in a wide range of finishes such as solid colours, sparkles, metallic, pearlescent, frosted, translucent, crackle, and marble effects. We have thousands of colours in our database as well as offering a bespoke colour matching service for our customers.
This is a 2K solvent based, highly durable, quick drying product that adheres to the substrate by way of a chemical reaction. No primer or baking off is needed. Touch dry within 10 minutes. Our glass paint is fast, easy and reliable.
You can download our colour chart using the button or contact us for a physical copy.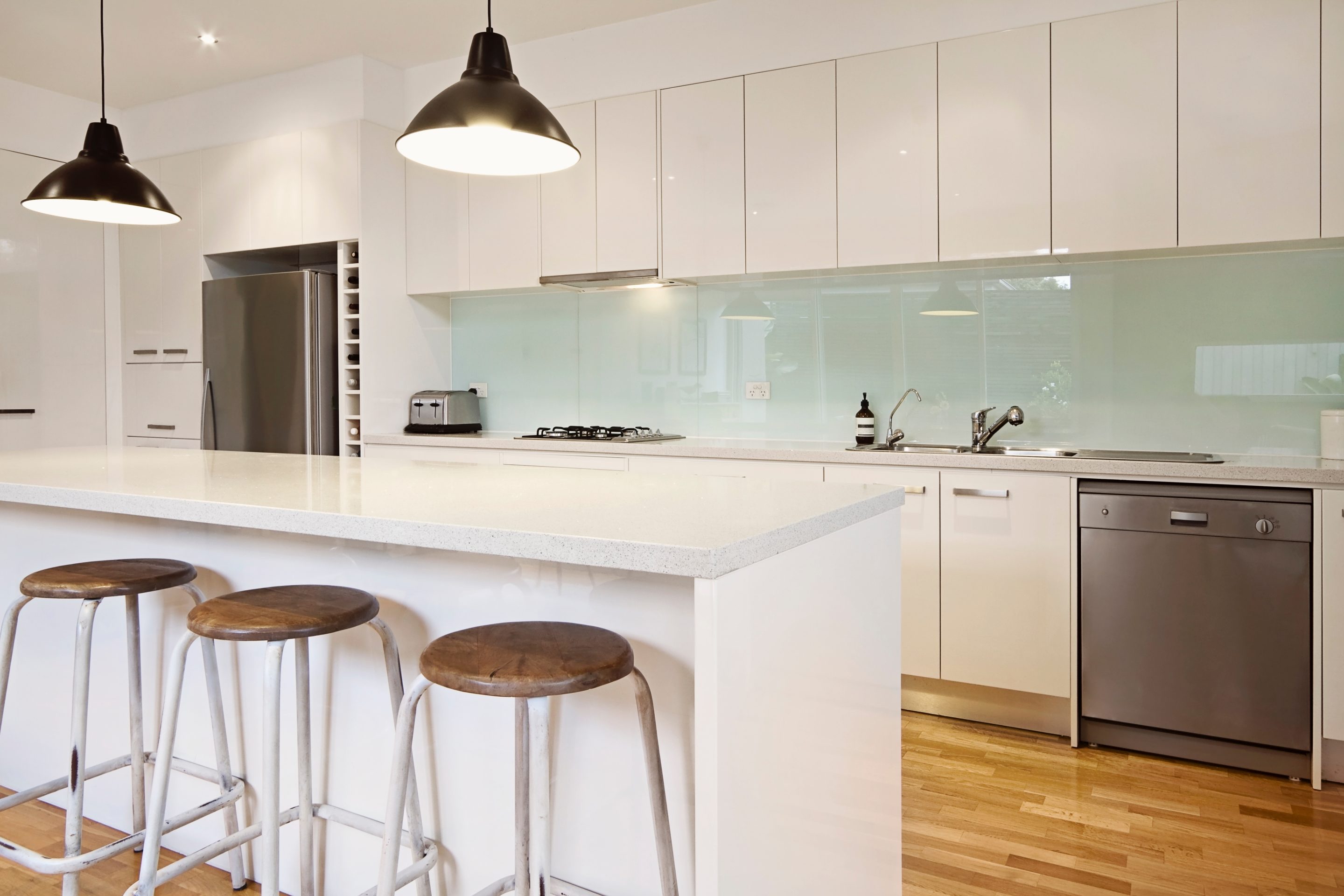 Spray application only
Our glass paint is spray gun applied. It is also suitable for automated spray systems to speed up production. For this reason, we only supply to trade customers, whether that's sole traders looking to start their businesses or large established enterprises. 
For those that are new to the industry, we can offer spray training courses and advice on equipment. Contact our team to find out more about how we can help if you're just starting out.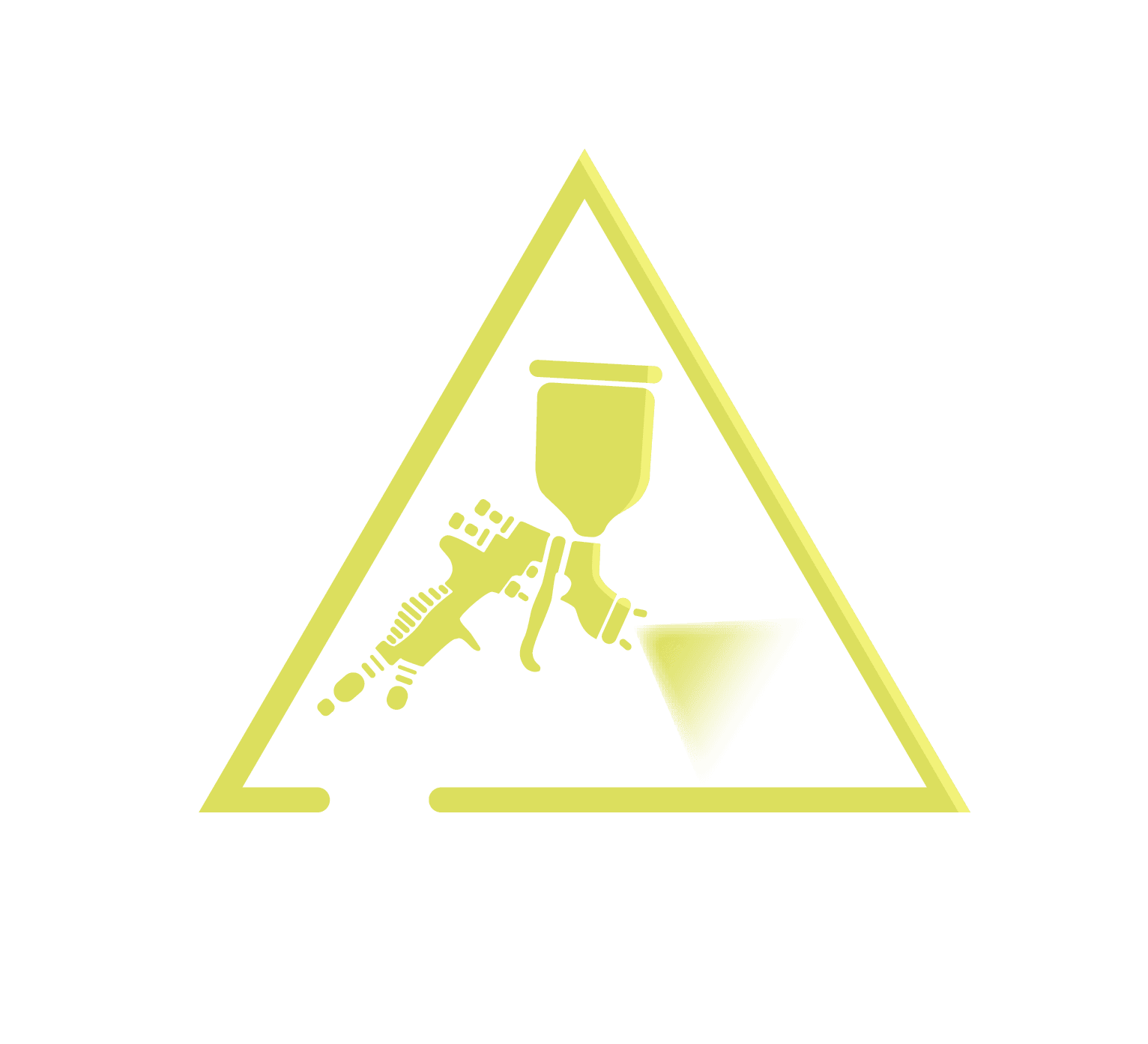 What makes Avko paint for glass so good?
Scratch, cracking and peeling resistant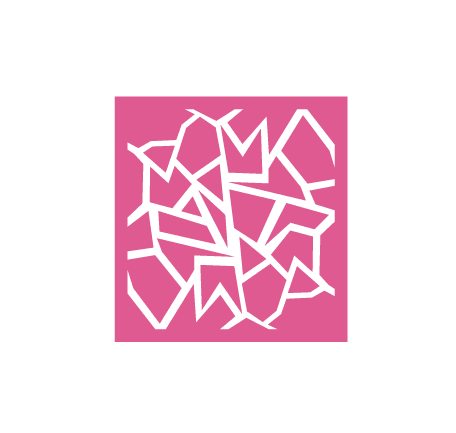 At around 20°C, the paint will be 70% cured within an hour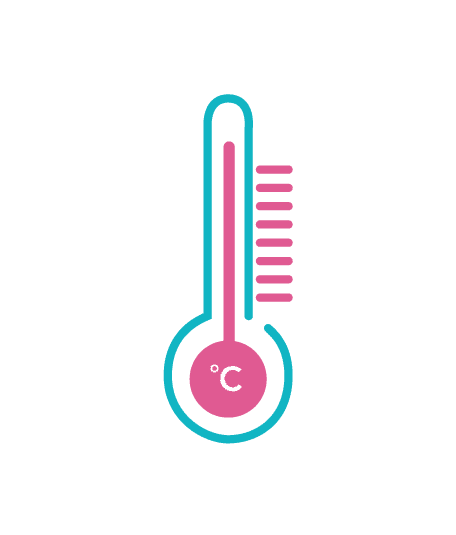 Approximately 11m2 coverage per litre, without overspray loss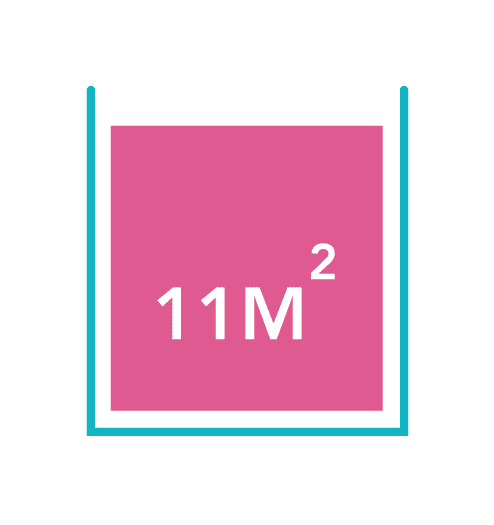 Air-dry, no baking off needed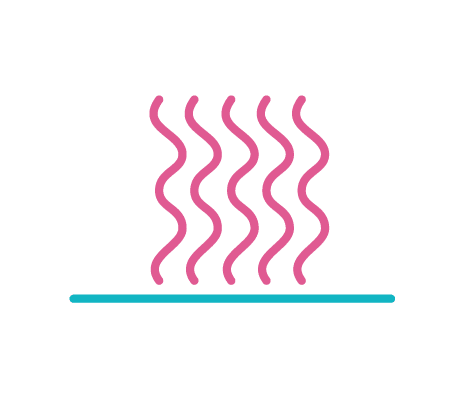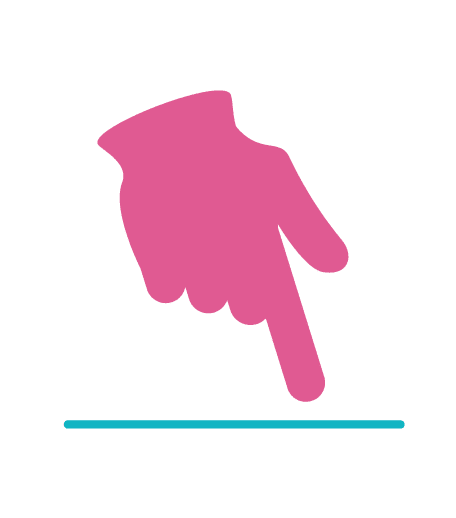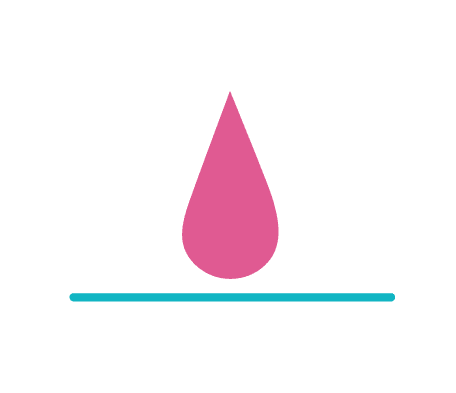 Don't just take our word for it… join our list of happy customers
Complete Refinish
18/08/2021
Our best suppliers by far, in the 5 years that we have used Avko we have had nothing short of great service on a consistent basis. The customer service is excellent along with technical support. As for the paints absolutely brilliant good coverage fast drying and outstanding durability.
Great company to deal with, products are excellent will use again.
Empire Glass And Glazing
18/08/2021
Great Colour Matching, Great Adhesion!
I have been using avko for a few years now , And have to say there is no better paints on the market !! I know as I have used many other suppliers and Avko are far superior to them all !! When I phone my orders they make things so easy, and always get the right orders placed... 100% my company will not use anyone other then avko paints ...
What can I say excellent customer service and the best paint there is I've used avko paint for a number of years the opacity and adhesion of there paint is unbelievable. I sprayed my own kitchen cupboard doors well over 10yrs ago and can honestly say they still look as good as the day they were done the bottom doors have had a dog jumping up them scratching them with its claws which hasn't left any scratches there is the odd dent but the paint hasn't broken or chipped off. I've sprayed thousands of upvc windows and doors using the recommended procedure and have never had any issues with fading or poor adhesion. I really can't recommend there paint products enough also the technical support is second to none .keep up the excellent work avko and thank you for such a great product you really are clever people .
British Made Shutters
17/08/2021
Fantastic paint to use and great customer service Thanks for all you do
I contacted Avko as I had an upcoming contract, they were very helpful and provided a lot of technical support and also supplied a small quantity of free issue paint for 1st off sampling. I have no issue recommending them to anyone.
First class service, great quality products from Avko. Staff are very helpful and always go out of their way to help
Avko have been consistent with pricing and quality, the staff are always on hand to answer any questions we have. We can certainly recommend!
CASE STUDY:
Royston Glass use AVKO Paint for glass in prestigious Torquay development
Royston Glass is a family business with over 20 years' experience in specialist glass processing and installation.
They have recently been working on a project together with Symphony Kitchens, Havard Tisdale & Mansell Construction Services Ltd at the prestigious Abbey Sands Development in Torquay, which won the award for the Best Mixed-use Development (UK) at the UK Property Awards.
Royston Glass was chosen to install painted splashbacks in the kitchens of 20+ apartments in this stunning building. Our AVKOTE GP paint was used to spray the splashbacks. A combination of the colour Snowdrop (Royston Glass colour) and our sparkle effect paint were used to add the perfect finishing touch to the modern kitchen space.
Have a similar project in mind? Our team are always happy to help, whether you're an established organisation or looking to start out in the industry.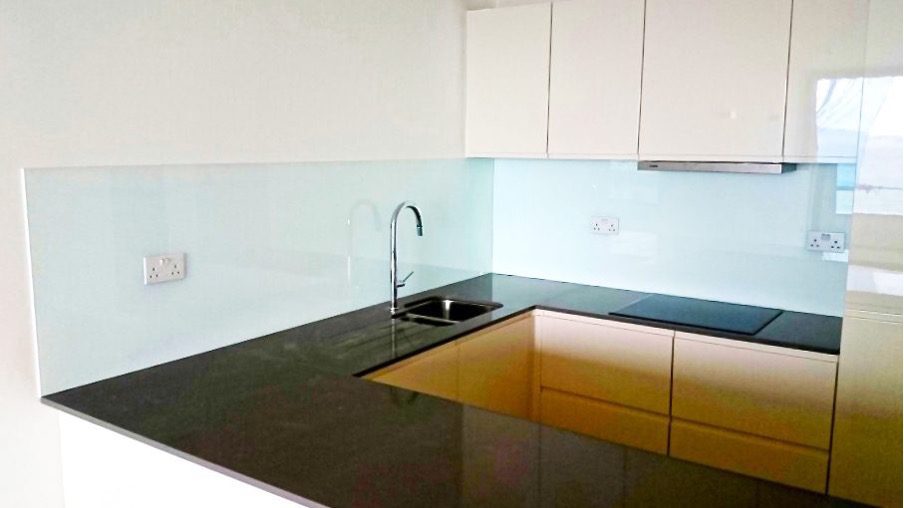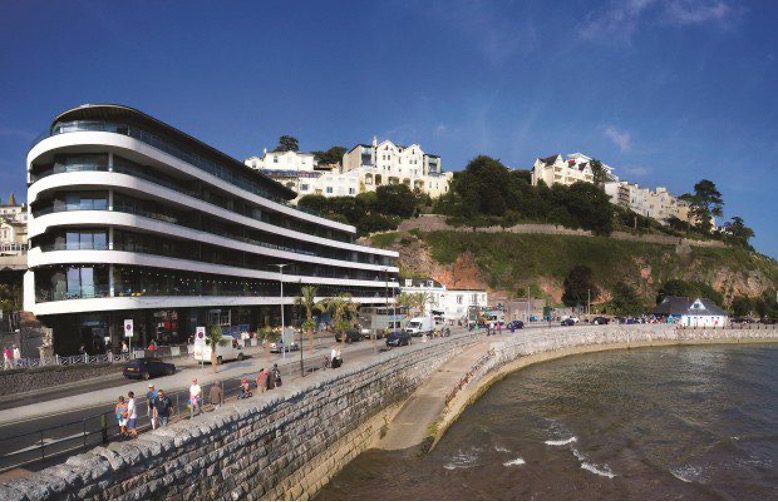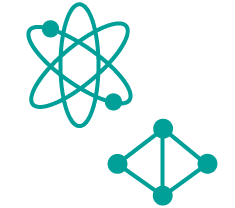 We have been supplying our products now for over twenty five years. They have undergone extensive UV and adhesion testing and are made with only the best quality binders and pigments. These high standards ensure your customers can be confident in the durability of our products and for further peace of mind we also offer a range of protective lacquers.
When colour matching your orders we work to tight tolerances, so you're guaranteed to receive the right colour first time and continuation of colour on repeated jobs.
We have been ISO 9001:2015 certified since 2002.
Speedy Delivery
We understand the speed at which your business needs to operate, which is why we offer next working day delivery directly from our UK based factory on orders received before 10:00am.
We also offer timed or Saturday deliveries for urgent projects.
All our paints are colour matched and mixed the day they're ordered (for orders placed before 10am).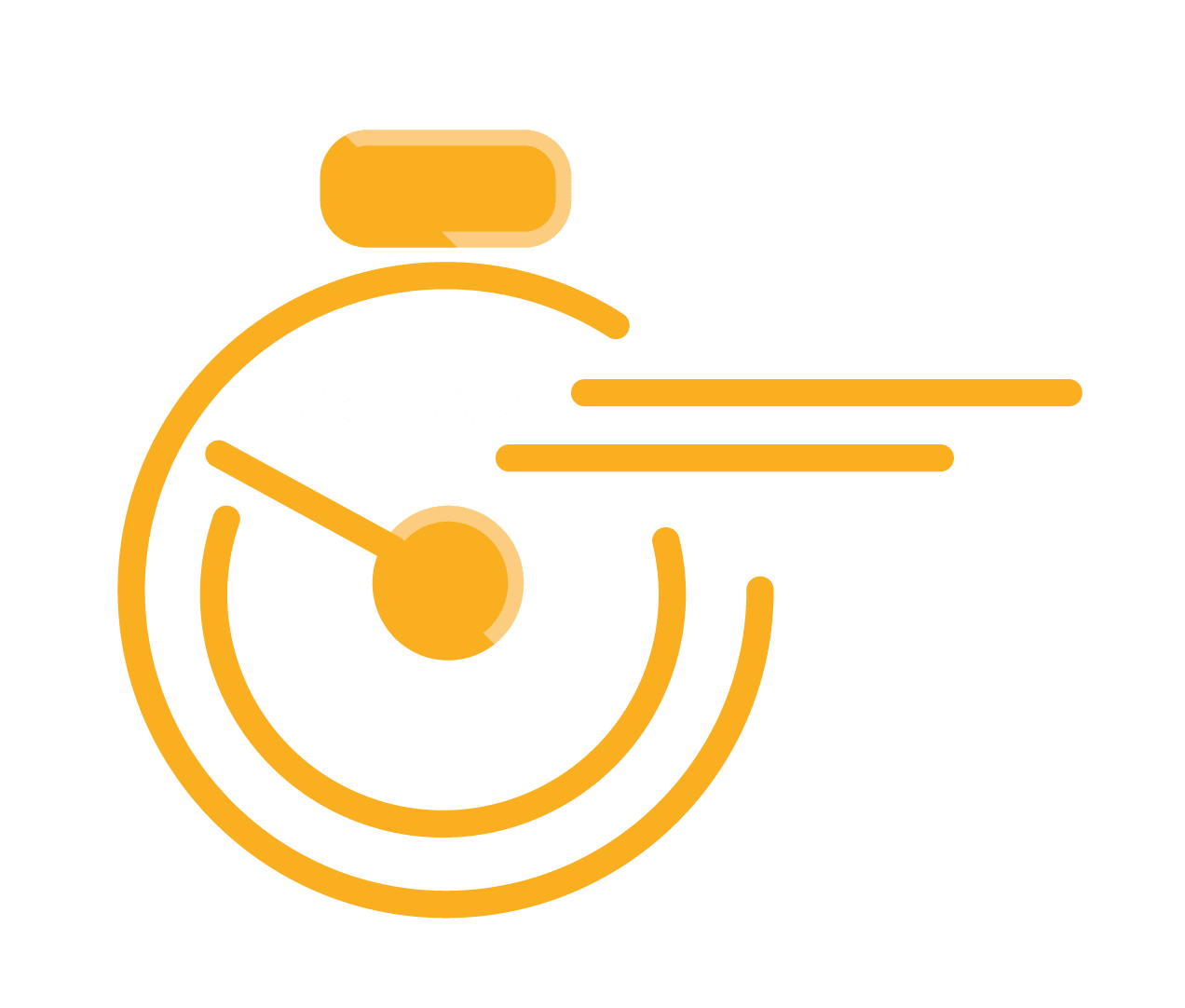 Find your new paint for glass
AVKO offers a market-leading paint for glass and lacquers that are highly durable and quick drying available in full colour, metallic and pearlescent finishes. As well as a selection of special finishes such as frosted, sparkle, translucent, crackle and marble.
You can download the technical data sheets for our products below, or give our team a call on 02380 455 855 and they'd be happy to go through the details with you.
You can also find more information about how to use our glass lacquers on our dedicated page.
Top Coats For Glass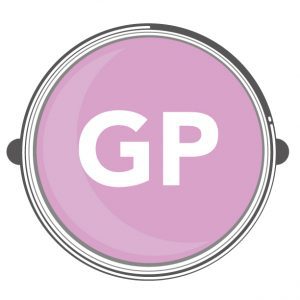 Our AVKOTE GP top coat is an especially fast-drying, satin 2K coating for glass with good resistance to chemicals and mechanical abrasion. Ideal for producing splashbacks and worktops.
As well as our standard satin finish, our GP paint is also available in frosted, translucent, sparkle, crackle and marble finishes.
Download the technical data sheet for more information. There is a separate data sheet for the crackle glaze special finish.
Glass Lacquers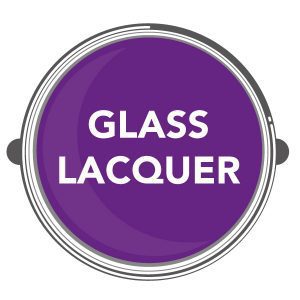 Our standard glass lacquer is designed for application onto glass and can be coated over printed glass. It can also be used for mixing sparkle finishes.
Download the technical data sheet for more information.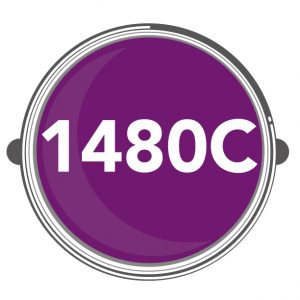 Our 1480C glass lacquer is a slow air-drying two-component clear lacquer designed to be used with our crackle glaze special effect paint.
Download the technical data sheet for more information.
You can also find more information on how to use these glass lacquers on our dedicated page.
Specialist paint and coatings product grid
At AVKO we have a wide variety of paints, primers, lacquers, varnishes and stains that can be applied on to plastic, glass, GRP, metal and wood. We've summed all these products up in this easy to read grid so that you can check if we have what you need.
The world is your oyster, with our infinite colour options and colour matching technology
The potential is infinite. Our colour matching experts use state of the art technology to ensure that your orders are accurately matched to thousands of colours on the market, especially for larger ongoing orders in case you require a top-up, even months or years later.
We also offer a bespoke colour matching service. Our customers have trusted us to colour match some challenging samples before such as a designer shoe and a metallic kettle.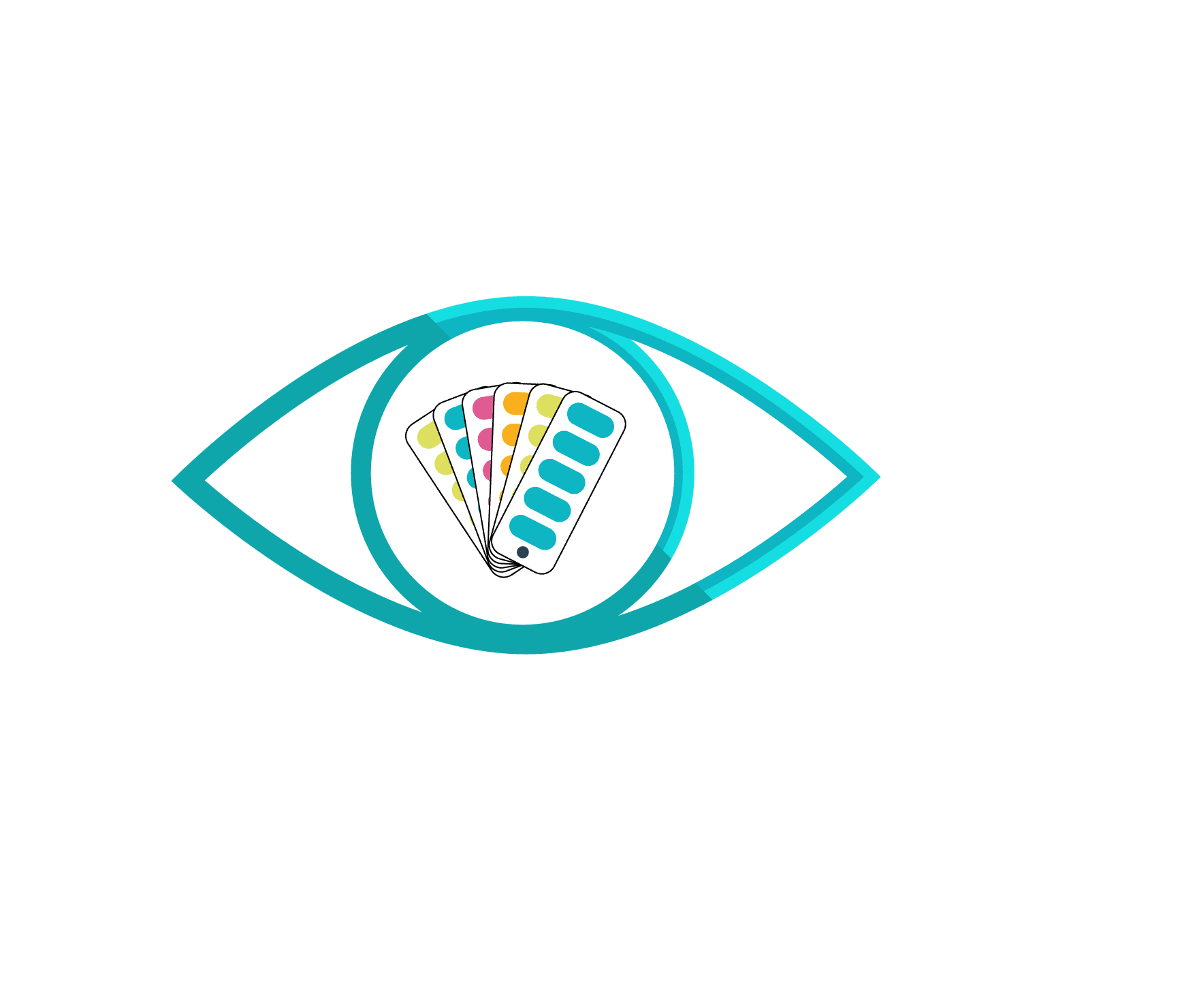 How do I use your paint for glass?
Our team of technical experts are always on hand to help with any queries whether that's over the phone or via email. If you're just starting out, you may find our tutorials helpful.
We also offer spray training courses for new customers that are just starting out or those who need a refresher.
We have produced these helpful video animations with important advice about using our products. If you have any questions, you can contact us at [email protected].
Advice for stirring and shaking the paints
When paint is left to stand for a while for example during delivery or when it's on a shelf, the paint mix can separate inside the tin. This uneven mix can result in differences in colour, problems with coverage or potential adhesion issues.
Before using any AVKOTE paint product, stir or shake the paint thoroughly to ensure an even mix from the very first pour to the very last drip. Watch our video tutorial for more information and advice.
Advice for using correct mixing ratios of paint:activator
Whilst all AVKO paints will arrive thinned and almost ready to spray, they will need to be mixed in with an activator before you go ahead with your job. This will ensure proper adhesion for years to come.
The mixing ratio of paint to activator (usually a hardener) will vary from product to product, so it's important you check the product information label on the paint can or our technical data sheet.
Staying safe whilst using specialist paints
It is important to adhere to safety advice when using any specialist paints whether it's for glass, plastic, wood, GRP or metal.
Protective clothing (PPE) such as a spray suit, gloves and an air-fed mask should be worn at all times when using AVKO products. We also offer advice on spray booth set-up on our website. Our sales team are also happy to help with any queries you have.
If spraying on-site, make sure that you are applying the product in a well-ventilated area as well as that you are wearing the appropriate PPE.
Each can of paint comes with a unique label which details specific safety information related to that product. All of our technical data sheets are available on our website as well as material safety data sheets, which can be requested from our sales team. 
Your glass Paint Queries Answered: Frequently Asked Questions
CAN I STILL USE THIS PRODUCT IF I'VE NEVER USED glass PAINT BEFORE?
Our paint for glass is designed for spray gun application. This is why we only supply to tradespeople who know how to use spraying equipment.
If you're just starting out or need a refresher on spraying, we offer training courses at our facility in Hampshire or we can come to your site.
Find out more about our spray courses here.
WHAT EQUIPMENT DO I NEED TO USE YOUR PAINT?
All our paints are spray gun applied, so you will need a spray gun and a spray booth to use our products. Our glass paint is also suitable for automated spray systems.
Our team have been advising clients just like you for over twenty five years, including those looking to go into the industry.
Give our team a call on 02380 455 855 for a chat or check out which equipment we recommend on this page.
How much do your products cost?
In terms of our standard prices, we're competitive on the market, so you can be sure to get quality for your money as 1 litre of our paint goes much further than that of our competitors.
We value our long-term customers and are happy to open discussions about potential discounts.
Is there ongoing support available?
Our team is proud to support our customers throughout their time with us, from the initial enquiry through to every order or technical query. We have one sales team which handles all new enquiries and existing clients which means you will get to develop a strong relationship with us as your supplier.
AVKO is proud to say that we're still supplying our first ever customer 25+ years later, which should be evidence enough of the level of customer service we offer as standard.
How does AVKO compare to competitors?
You might have come across other companies who also supply professional paint for glass. We have run various tests and compared to competition, AVKO products are faster drying, one of the most resistant to damage and have superb coverage (our glass paint has a coverage of 11m2 per litre without loss by overspray).
Our variety of market-leading lacquers means that our paint will withstand external conditions for years to come, making it a great choice for kitchen splashbacks and more.
What colour options do you offer?
The potential is infinite. Our colour matching experts use state of the art technology to ensure that your orders are accurately matched to thousands of colours on the market, especially for larger ongoing orders in case you require a top-up, even months or years later.
We also offer a bespoke colour matching service. Our customers have trusted us to colour match some challenging samples before such as a designer shoe or a kettle.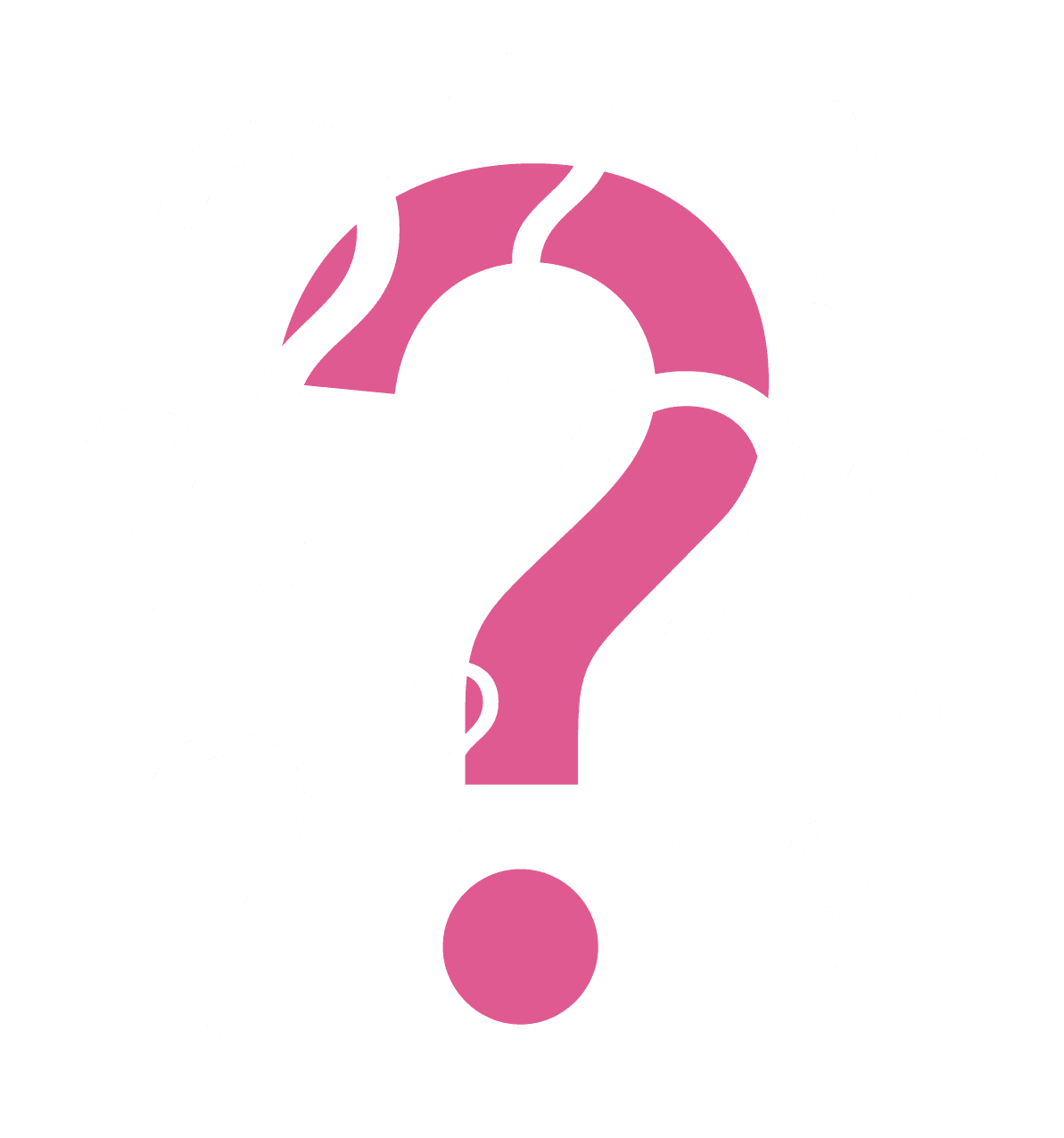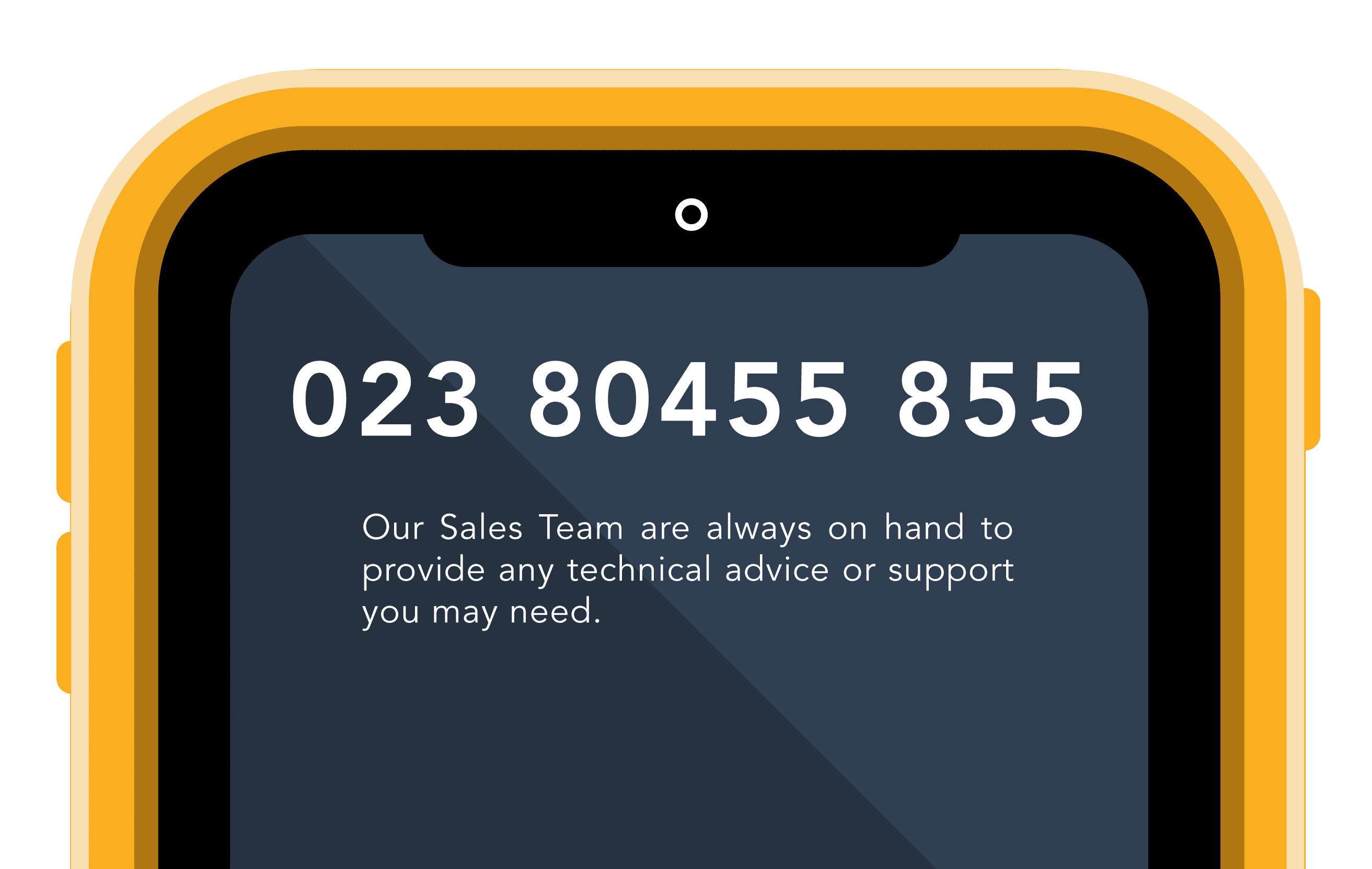 Ready to take the next step?
Contact our sales team on 02380 455 855.
We can answer all your questions about paint for glass.