Recently AVKO have been working on an exciting new product: AVKO Mirror. This product is exclusive to AVKO and we are the only distributor of this product in the UK.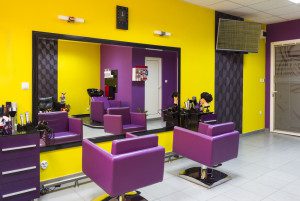 This unique product can be spray applied onto glass, transforming this ordinary surface to give you a true mirror finish.
Being able to turn glass into mirrored surfaces will give you endless amounts of opportunities as to where this product can be used. Once applied, this paint creates a clear and crisp mirror effect. This product can also be applied onto acrylic and PMMA sheets. With health and safety issues being high on most companies' everyday agenda, this product can eliminate these issues in both commercial and residential settings by coating toughened glass or replacing glass with acrylic sheeting as a lighter and safer alternative.
With this product mirror finishes can be used more widely in public areas such as changing rooms, gyms, retail spaces and schools. The product also looks brilliant when applied to glass behind a stencil or a digitally printed design.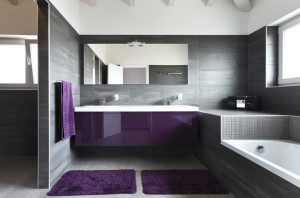 The application method for the AVKO Mirror is slightly different to our other products. It is spray applied as per our other paints but the amount of product used per application is minimal, as just 3 thin layers of paint are needed (15 microns dry film thickness). You will only need 120 grams (1/8th of a kilo) per square metre, so it is really cost effective.
For the drying of the mirror you will need heat and air flow over the backing surface. If you don't have the air flow you will not get a true mirror effect. It should be noted that the hotter the temperature and the longer the heat is applied, the more durable and hard the overall mirror finish will be.
For more details on this product, or to request a sample, please call us on 02380 455855. A PDF Tutorial and Video Demonstration of the application process are also available upon request.
*Please note the above images are for illustrative purposes only.