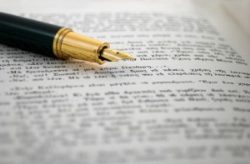 Here at AVKO we always like to support and help our customers in any way we can. One way we can help you is by giving your business a boost with free advertisement. If you have any past or up and coming unique projects or jobs you have carried out, then we would like to hear from you! We are always interested in hearing about where our paint is being used. With your permission these will feature on our website and where possible as an editorial in one of our chosen publications.
All we require is some basic details on the project, along with some photographs if you have them. If you do not have photographs you can supply to us, don't worry as we have an in-house professional photographer who can visit sites (this will be dependent upon location of the project) to capture the work you have carried out.
Once we have all the details we can put together an article for publication on our website. We will do all the hard work for you and in return you get free advertisement for your business.
If you have any stories, however big or small please e-mail [email protected] or contact the office on 023 80455855.
View our latest case studies here.